Payment Options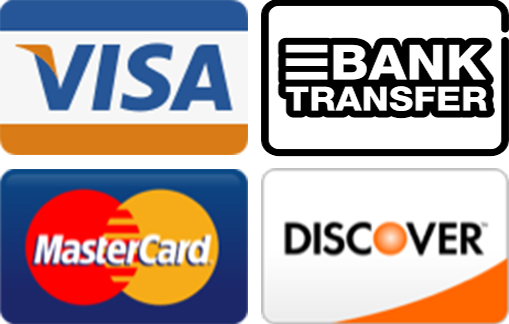 TruBid offers the following payment methods below. We are considering giving sellers the options to accept cash payments in the future.
Bank Transfer / Direct Withdrawal
Paying via secure bank transfer (ACH transfer) eliminates eliminate 3 percent credit card surcharge fee. Funds are drawn directly from your checking or savings account. This process is handled by Authorize.net so neither TruBid nor the buyer is able to see or access any of your account information.
NOTE: Using the direct withdrawal method requires waiting 48 hours before picking up or having your purchase delivered. A 50 cent transaction fee is applied to each purchase using this payment method.
Credit Card
TruBid accepts all major credit cards displayed above, however, when purchasing via a credit card a 3 percent surcharge will be applied.