Selling Tips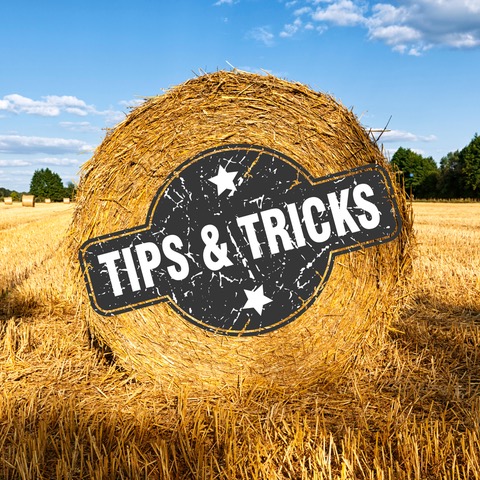 Making the most from your hay sales..
Build Your Customer Base
With any business it's never wise to put all your eggs in one basket. The greater your customer base is the the higher the demand will be for your product which equates to getting higher prices and selling your products faster. The best way to continue to build your customer base is to continue to list your forage to the public vs. just selling to your normal repeat customers. Those customers will not lose the ability to buy from you.
Maintain Your Customer Base
One of the simplest ways to expand your customer base and to get people coming back for more business is to treat your customers well. Being accomodating, responsive, respectful, honest, friendly, and courteous goes a long way. Also, being transparent and honest in how you describe the forages you are selling will build people's trust in you and keep them coming back for more.
Choose the Best Time to Sell
As with any market, prices are always driven by supply and demand. For example, in the northen states first crop small bale prices are often low due to the abundant supply early in the season and typically lower quality. However, if you have the ability to store your first crop untill winter when supply is lower and demand is high you may likely be able to get 50 percent more.
Choose the Best Listing Method
TruBid offers a couple different ways you can sell your forage.
Auction – Selling through our weekly auctions allows sellers to take advantage of high demand or move products quickly when needed. No need to load your bales and haul them all the way to a hay auction when you can sell them for more without leaving your place for a significantly lower commission.
General Listing – Sellers using the TruBid Hay Exchange general listing are able to keep their products listed until they are sold. Sellers are able to price their products based on different volumes, change pricing, and move items to an auction at any time. Quantities are automatically updated as product is sold or moved to auction.
Get Your Hay Tested
If you have a high quality hay, getting it tested will usually be well worth the small extra cost as there are many people looking for higher quality tested hay. Sampling and testing hay is the only way to get a real understanding of the nutritive value of the forage.
Estimate Your Bale Weight
Bale weights can vary greatly due to baler tension, bale size, and moisture. It is critical for buyers to know approximate bale weight when possible in order for them to make price comparisons.
Small Squares - If you are selling small squares we suggest you purchase fish scale to get an average weight on your bales. Inexpensive digital scales can be purchased on Amazon for as little as $9.
Big Square & Rounds - Estimating the bale weights of big square and rounds is not as simple. Unless your baler has a built in scale

we suggest the following two options...
Get Good Pictures
Listed below are things to consider when taking pictures of your forage.
Capture Color - When purchasing dry hay many people want to see it's color. The ideal time to take a picture is right after baling before any bleaching occurs. If your hay is already bleached out take a close-up picture while pulling some hay back to expose its color under the surface.
Get a Closeup - In order to illustrate the texture or consistancy of your hay
Storage - Take a picture that shows where and how the bales are stacked, espeically for hay being stored outside. Many buyer may be interested in seeing what kind of storage/stacking method is used as that can often make a difference in how the quality is upheld.